This class is worth taking over and over and over again.
A Fleece Followed Me Home – Now What? is a 2 day course offered by Maggie Casey in a number of venues. This time around, I took the class at Spin Off Autumn Retreat 2022. I have taken it twice at the Estes Park Wool Market in Estes Park, Colorado. Yes, twice before. Maggie Casey is instructor of The Spinning Teacher and author of Start Spinning and so much more.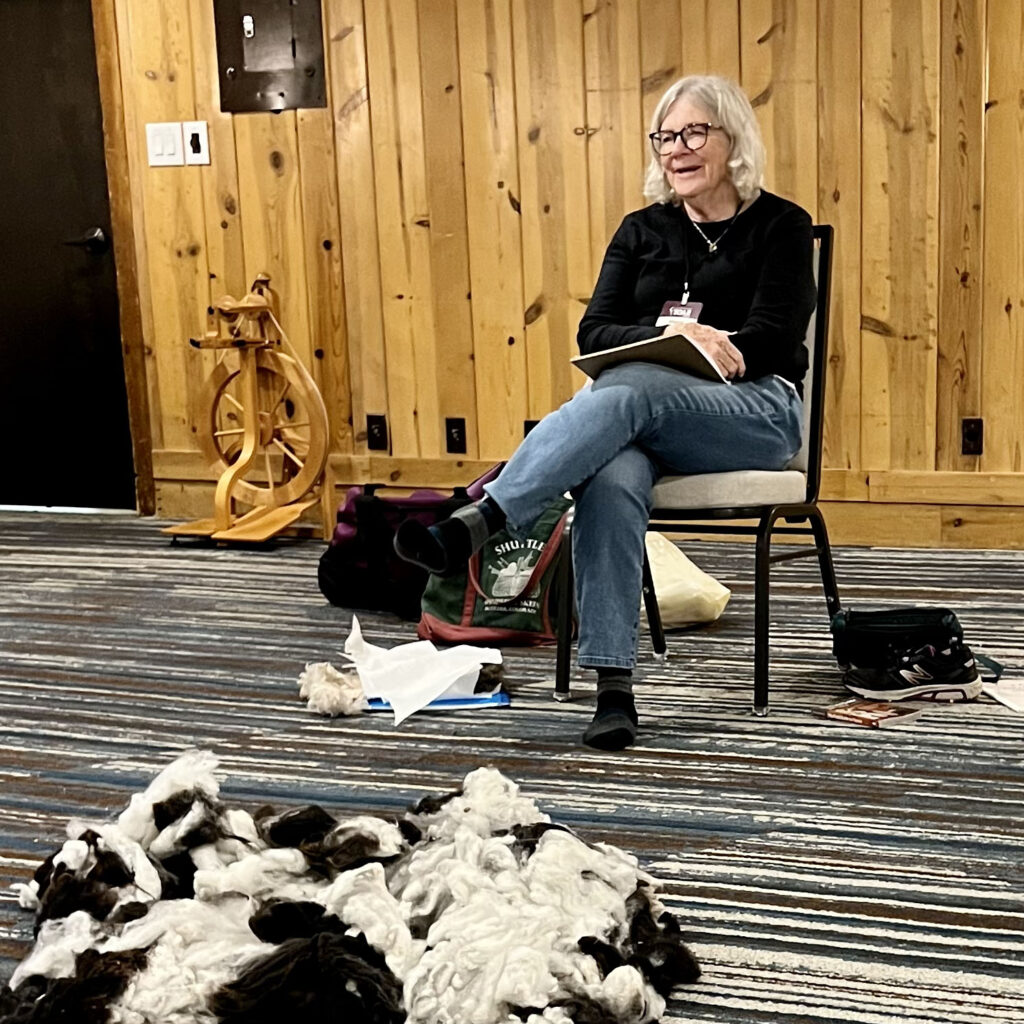 A Fleece Followed Me Home… was described as, "It all starts with the fleece—and Maggie knows how to pick a good fleece! In this class, you will open one up, do some skirting, and discuss what you should look for when choosing a fleece. Then we will prepare fibers from a fine, medium, and long wool fleece, card and comb, spin some woolen and some worsted, then ply. You will have enough fleece to knit samples with your yarn, so you can discover the perfect combination of preparation and spinning for your project."
This description is true and accurate but the class is different every time. Trust me. Each time, Maggie seems to cover all we set out to but the interaction with the students changes the material to fit the group. Maggie is amazing at getting the class to push their limits, steer out of our comfort zones, and gain confidence. I have spun finer than I even though possible under her tutelage. After attending this class three times, combing finally clicked in my brain and I was able to execute it beautifully.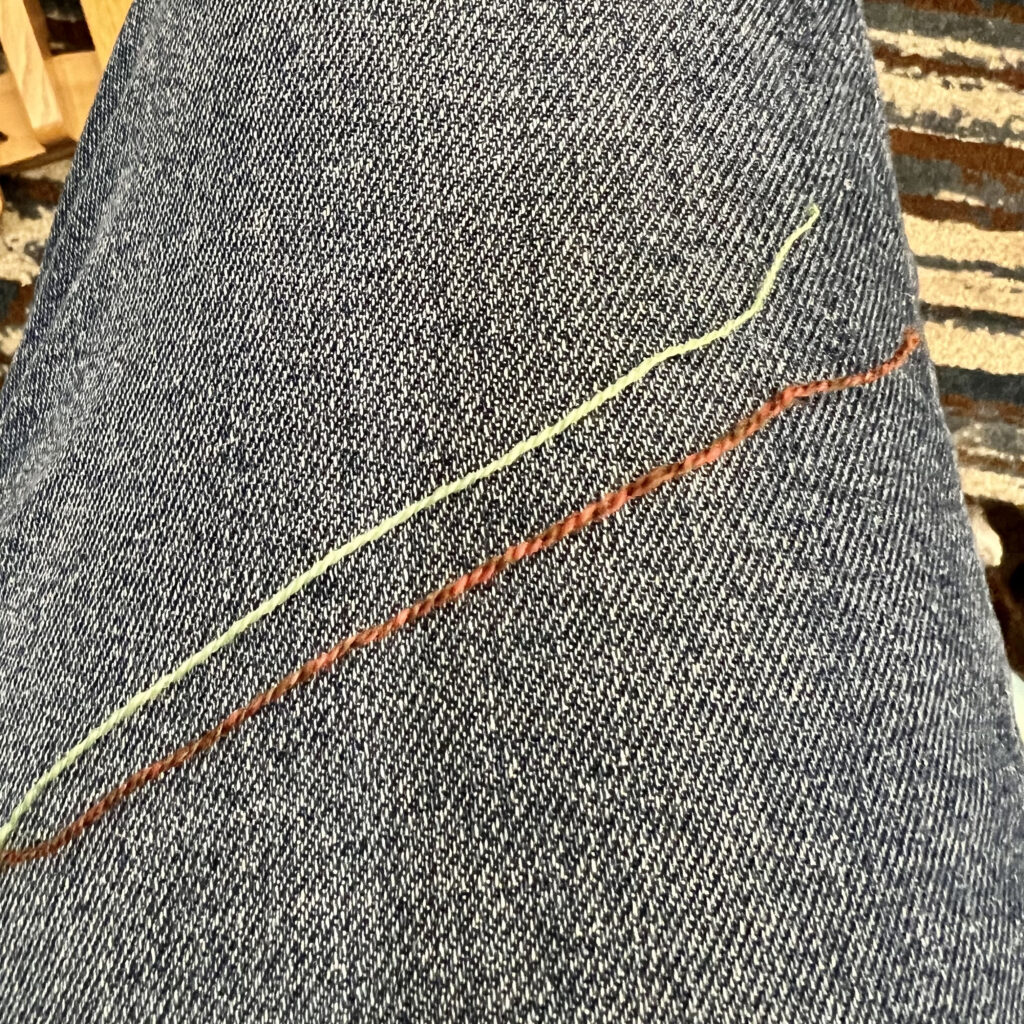 One thing about Maggie that cracks me up is that she often answers questions with "it depends." This is not a bad thing because she explains what it depends on and how circumstances can change the way you approach your fiber and fleece. I find it fantastic.
I don't know if it's clear yet but, I adore Maggie Casey. I find her inspirational, motivating and just a real joy to spend time with. I'd like to say I am not partial but, I totally am. It was because of Maggie Casey's influence I found the courage to design my first pattern. Maggie said the best advice she has for spinner is to use the yarn you make. I took this to heart and released the Aunt Maggie cowl in Sept. 2018. I did the math so spinners can pick up those random skeins of handspun yarn in their stash – in sport, DK, worsted or Bulky weight – and knit a simple free pattern. The goal is to learn from the yarn you have made. This pattern would have never been without Maggie.
Again, I truly adore Maggie and all of the wisdom she has to impart. If you have the chance, take a class with her. Two days is quite the commitment but worth it. She does have a ton of other short classes she teaches. I know she is offering several virtual course at Winter Fest 2023, Jan. 29 & 30. I am still trying to decide what to take!