If you get the chance to take a class on blending with Dia Robinson, DO IT!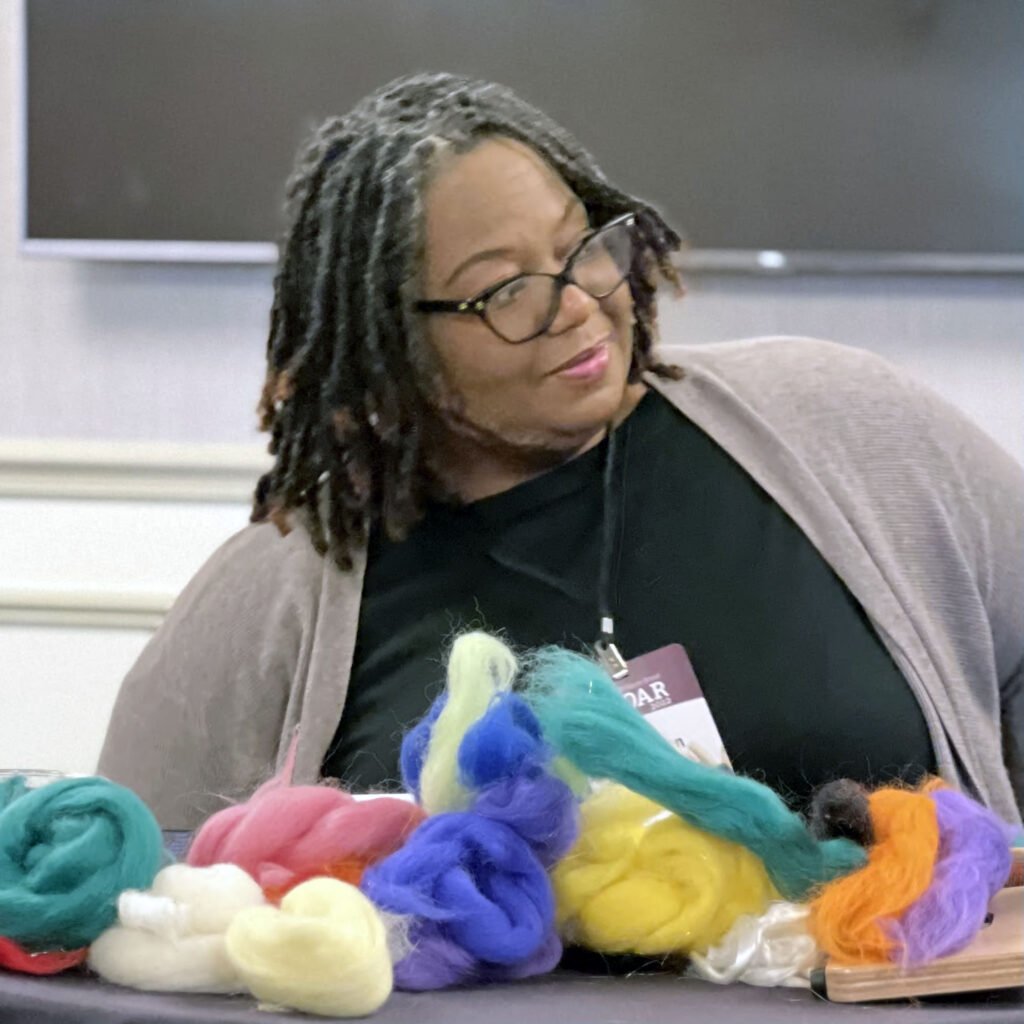 Dia Robinson has been a fiber artist for more than 10 years and she is of Twisted Urban Fiber Arts. Her love for color and texture shows through in everything she does. You can see many of her creations on her Etsy shop: TwistedUrban. I found Dia on Instagram (@twistedurban) and watching her work was a driving force in my desire to even own a blending board. When I saw she was offering a class at the Spin Off Autumn Retreat in 2022, I just had to take it. I am so glad I did. I may have even fans-girled a bit when I first saw her at the retreat.
Inspirational Blending
Dia's Inspirational Blending Sampler Class was described as: "Create your own uniquely made fiber blend, using an image of your choosing as the source of inspiration and the blending board as your tool. Learn to identify colors in a picture, then create a physical fiber representation, exploring color theory, fiber blending techniques, color placement, and practical applications. Discover different ways to place fiber on a blending board and several methods for creating rolags, punis, and batts."
This description is true and accurate to the adventure we set out on. This sampler was a three-hour short course in exploring and creating using the images around us. As a total blending board newbie, I thought I might be getting in over my head. Not the case… at all.
One of the tactics I appreciated most was the way Dia started the class. We had some lecture and discussion on color theory and then she asked us to look at a picture and use it as inspiration for filling the board. I don't think I was the only person who felt a bit overwhelmed by the idea of just doing it but that's what we did.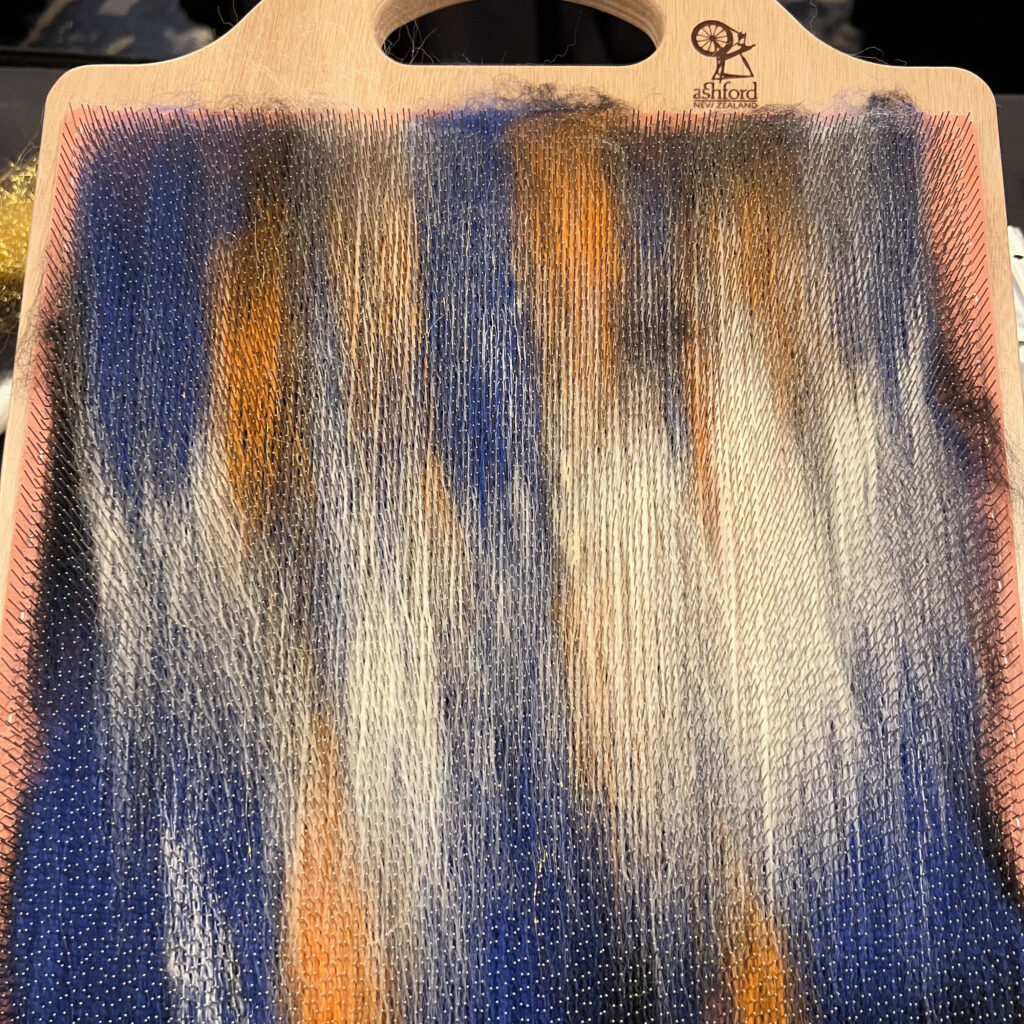 From there, Dia walked us through her techniques for identifying colors in images, using what we find as inspiration and then talked us through various approaches to actually filling the blending board. As we progressed through the photos and applied what she taught, I grew more confident in my ability and more pleased what I was producing. Her tactic of just setting us off before the real lesson was great. I could see how little I knew during that first attempt compared to the amount of wisdom she imparted.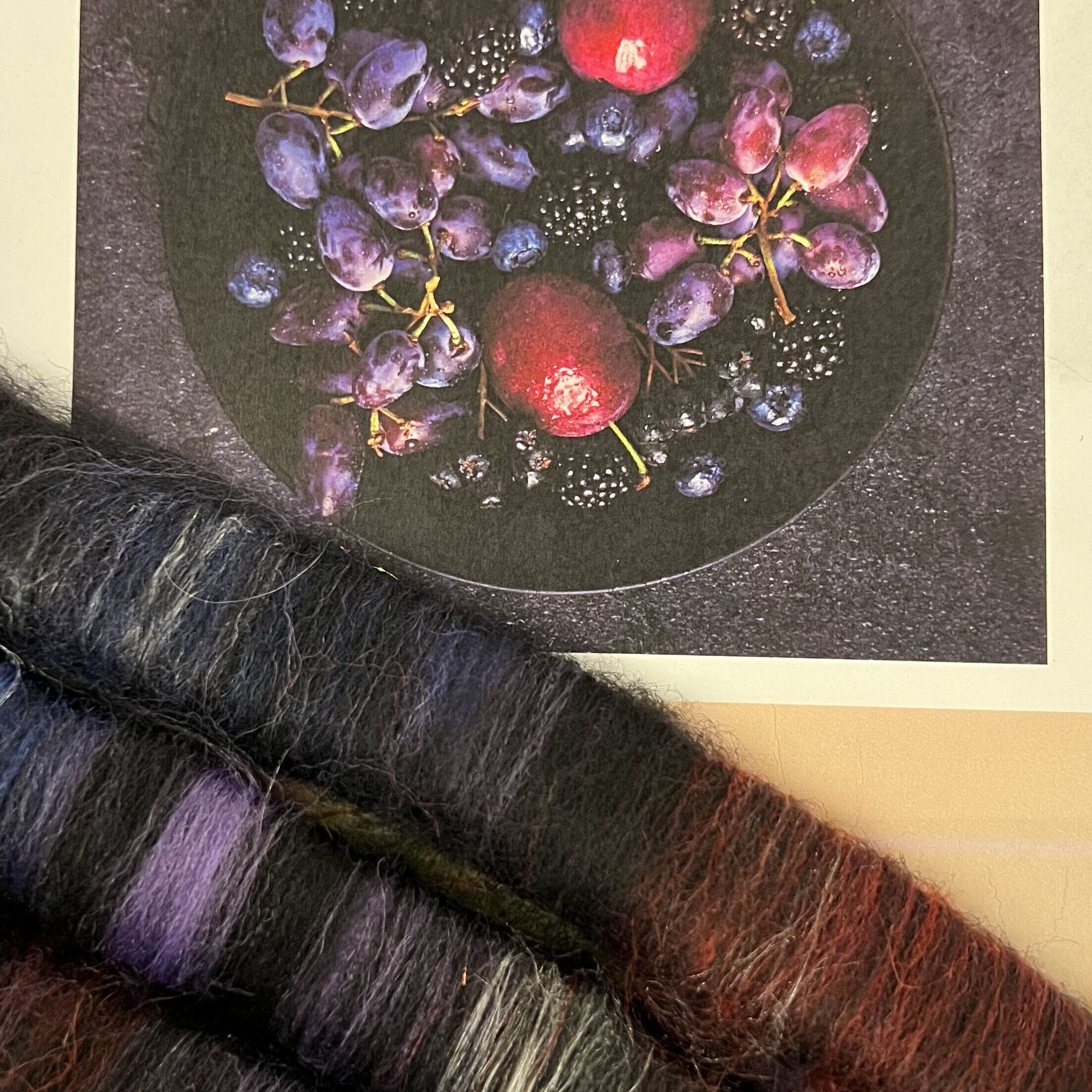 I highly recommend this class and Dia Robinson as an instructor. She teaches classes virtually through Mid-Atlantic Fiber Association so one doesn't have to attend an event retreat to get the chance to learn from her.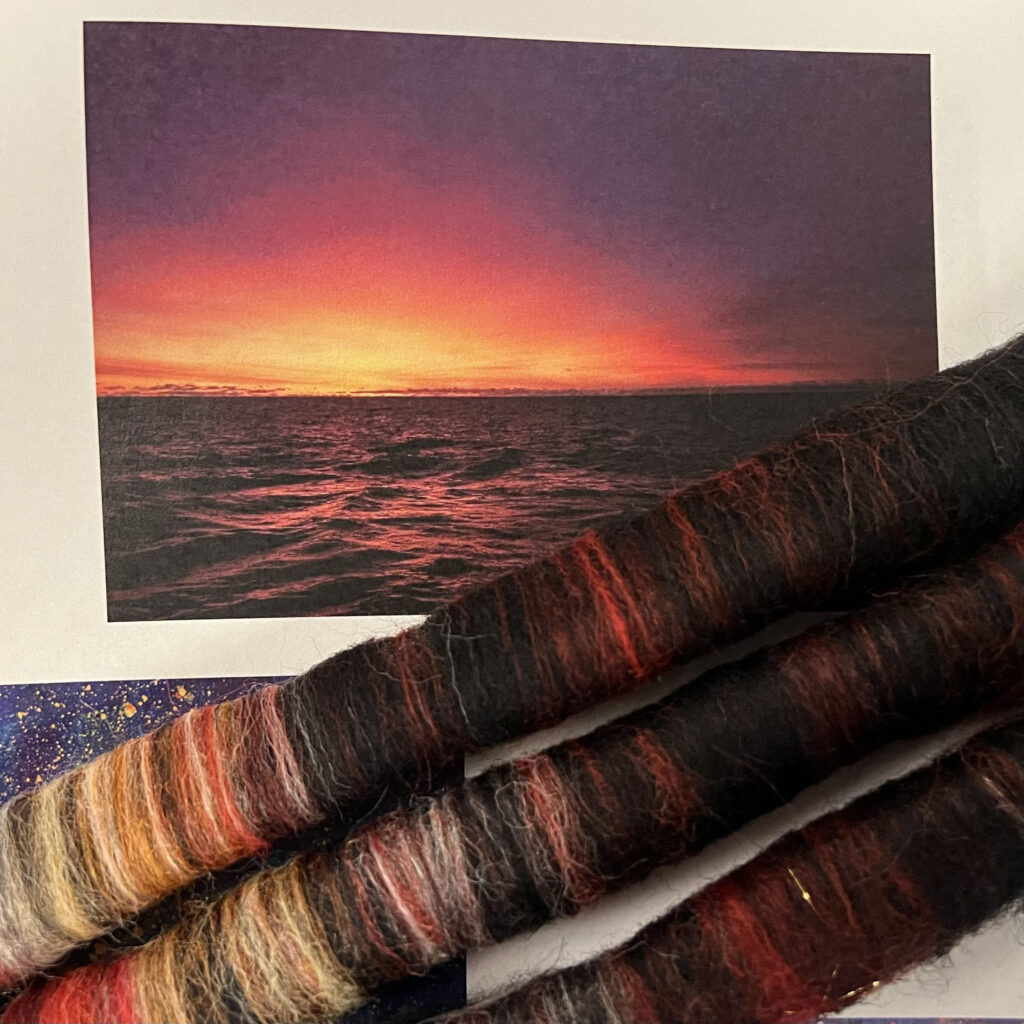 Dia's class was a 10 out of 10 and I learned so much is just three hours of instruction.