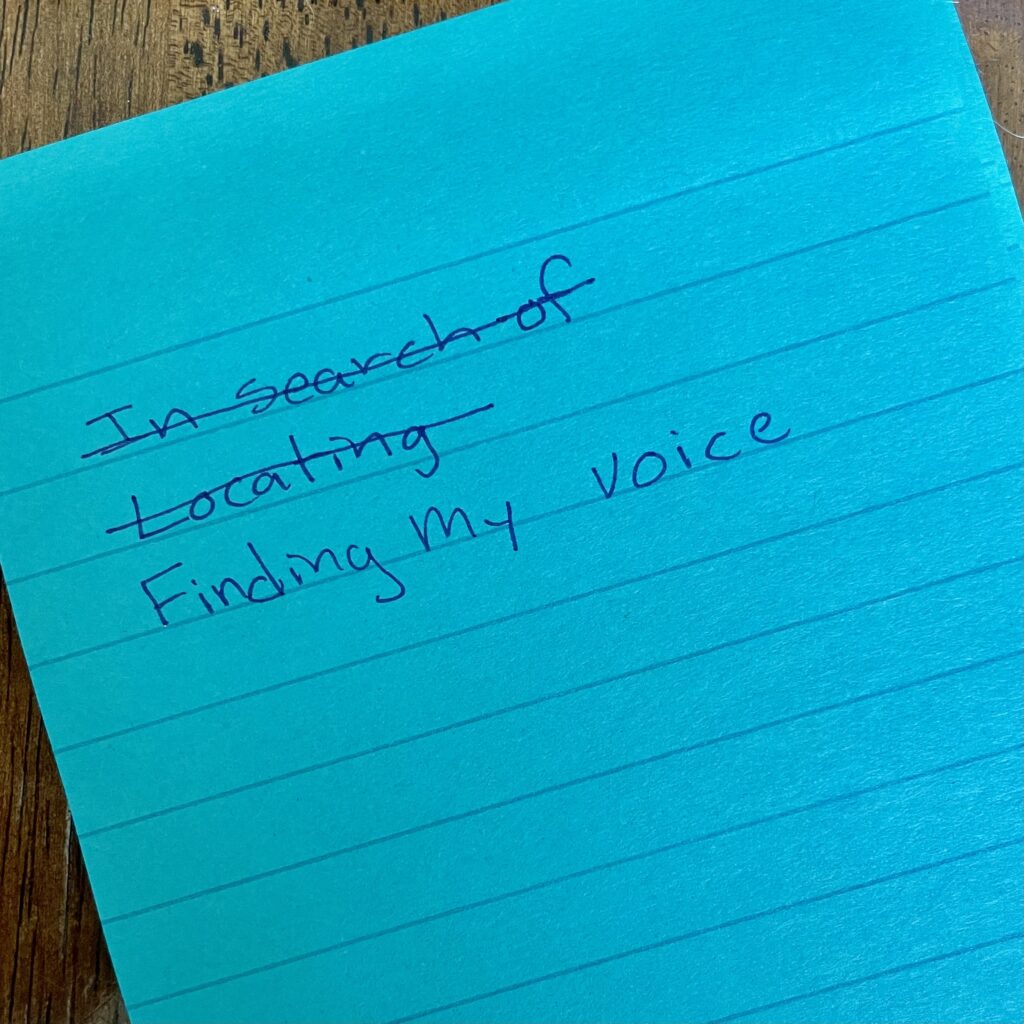 I started this website as a blog in 2010 in hopes of sharing a bit of my self with the world and the fiber community. Looking back, I certainly didn't do as much as I had hoped with it. 
I wanted to write often and share my thoughts and feeling. As it turns out, I am not a writer or an essayist. I get these great ideas, sit down behind my computer to pound them out and they end up short, concise and underwhelming. I think that's ok but have been thinking a lot lately about how to do more.
I think the issue with my writing is I have spent much of my adult career developing the voices of others. As someone who has made a living in marketing and public relations, I have written for my boss and company often, chosen my organization's path to success and penned the words to get it there. All of this has taken away from my own focus on developing my voice, choosing my path and finding success.
I recently had a discussion with an artist friend who is struggling with the same issues. She spent years as a graphic designer in both full-time positions and as a freelancer – all the while designing for others. Now that she retired from graphic design, her painting is suffering because she is having trouble transitioning to using her own style and influence in her work.
I am going to be actively working to find my voice and practicing my writing. I have lots to share but need to learn how to allow my personality to drive my style and content.
Wish me luck!